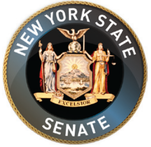 ​Partial Listing ​New York Notary Public Licensing Classes
Satisfied Corporate, EDU & Government Clients!


​

Here is a partial list of over 26,000 satisfied clients that sent co-workers to our NYS Notary Public Classes:
New York State Offices
AFLCIO
HSBC Bank various branches
CHASE various branches
BONY various branches
CITI various branches and corporate offices
BANK of America various branches and corporate offices
Pepsico
AIG

Helmsley Hotels
AMA
Goldman Sachs & Co.
Shell Oil Co.
P.A.L.
Hudson Construction NYC Home Office

HSBC Bank Various branches
UPS
U.S.P.S. New State post offices and Postal Inspectors

CVS Pharmacies employees
Municipal Housing Authority employees
Duane Reade
DHL
Bellvue Hospital
Mount Sanai Medical School
Local 46
YMCA
Phoenix House
M&T Bank
BOMA Westchester County & New York City
Hispanic Chamber of Commerce Bronx, NY
Marriot various locations New York State
Scarsdale Union Free School District
City of New York
Village of Rockville Cntre
Chase Manhattan Banks
Citibank various branches
United States Postal Service
IRS
Dept. Of Homeland Security
Mt. Sanai Hospital
Westchester Medical Group
GEICO
Allsate Insurance
Hudson Valley Bank - New employees for all branches
Hartford Insurance
REMAX
Jacoby & Meyers, NYC

Finkelstein law Firm Newburgh, Orange County
HSBC bank
Hudson Valley bank
New York State Police
Central Hudson Gas & Electric
OSHA Westchester County
Con Edison Suffolk and Nassau County
Cablevision Dutchess county
Verizon putnam County, New york County, Westchester County
NEXTEL Albany, NYC
White Plains Medical Associates
City of White Plains, Westchester County
Trans Continental JFK airport Queens County
Municipal Housing Authority NYC
Prudential
Continental Airlines Laguardia Airport, Queens County
JFK Airport
Madame Tassaud's Wax Museum, NYC
Circle Cruise Lines
Metroploitan Museum
United States Navy
U.S. Coast Guard
Earnst & Young
Readers Digest
KPMG
Daily News
New York Post
New York Times
NYCB
Morgan Stanley
Pepsico Inc., Westchester County
Thousands and thousands of small to corp 50 businesses, government agencies and individuals of all education levels seeking to upgrade their offices and improve their resumes.
​

​

.